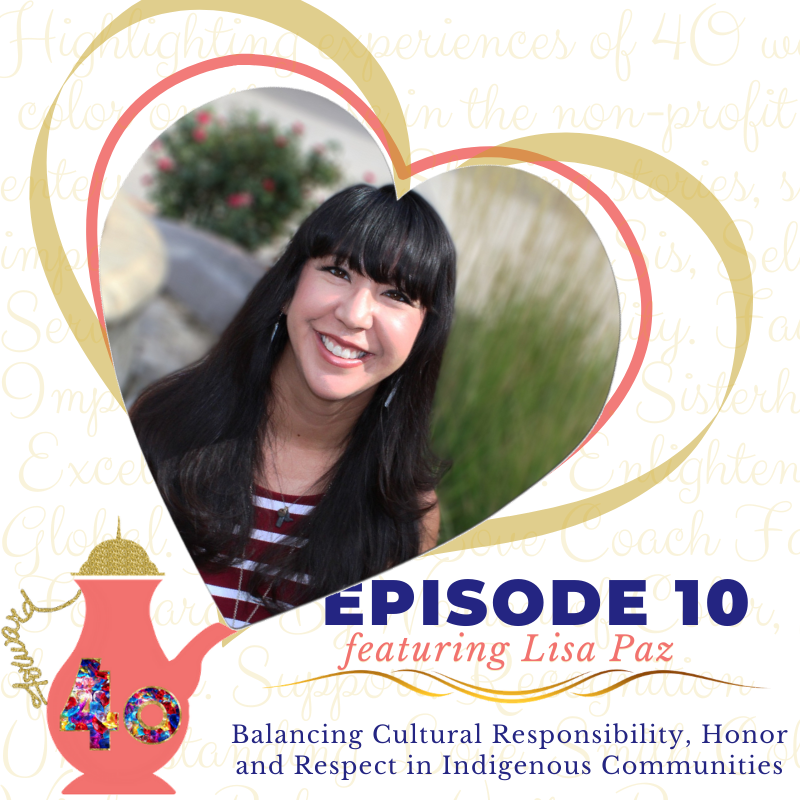 Lisa (Pawnee/Comanche) has been with AISES since 2012 in various capacities. She started as an administrative assistant, worked in the Development and Communications departments and eventually became the Director of Membership Engagement and Advocacy, the position she holds now. Lisa's experience includes an extensive background in sales, event coordination, communications, and business administration.
Lisa grew up in Rio Rancho, New Mexico and still lives there with her husband, two sons, and two dogs. She graduated Magna Cum Laude from the University of New Mexico with a Bachelors degree in Business Administration. She is currently working on her Masters of Public Administration degree at UNM. Lisa is a proud member of Hufflepuff House.

In this episode, Lisa imparts wisdom on the history and impact of native communities and the cultural responsibility in her personal and professional life. She shares how helpful it is to be in a native-led and serving nonprofit in belonging in the work. We reflect on the emotional and social tax that comes with our histories and identities as women of color and how we can be a bridge for each other. Ms. Paz is woman of honor, passion and love for her community and for social impact. Be inspired and relish in the journey not being one you have to go at alone in this episode.
We are honored to be in community and represent for our ancestors as we share Forward 4O's platform with this phenomenal WOC in the nonprofit and social enterprise sector.
Stay connected with Lisa on Twitter @lpaz22 and also the work of American Indian Science and Engineering Society here. 
Continue to support Forward 40 on IG and Twitter @forward4tea.  Be in touch to nominate a guest to be on the show. You can also learn more about the host Coach Faith here.