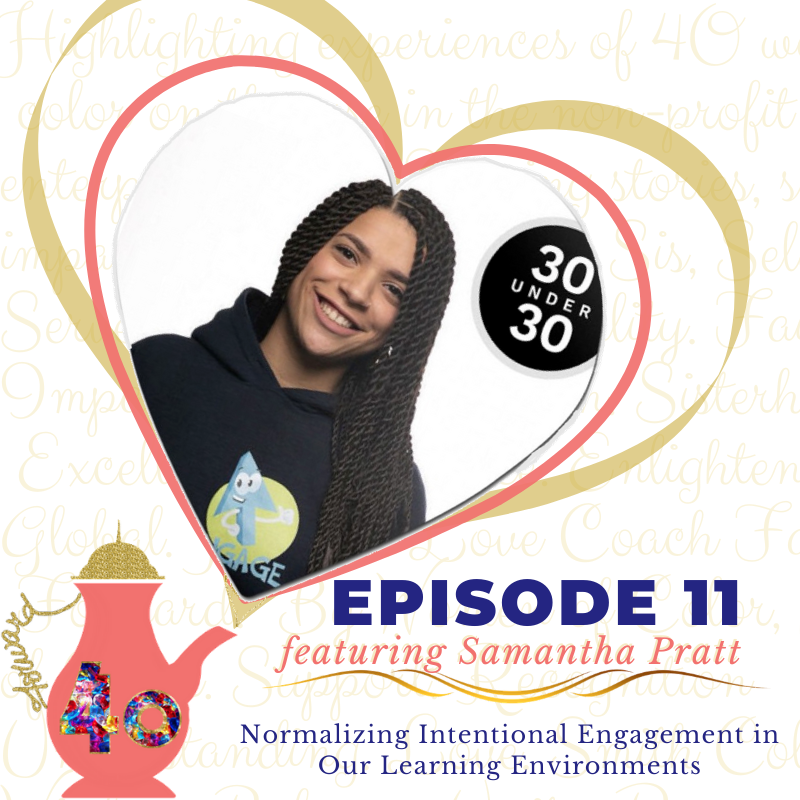 Samantha Pratt is CEO and Founder of KlickEngage. She graduated magna cum laude from New York University with a B.S. in Applied Psychology as a Jack Kent Cooke Scholar. She served as a Teach for America (TFA) 2015 corps member in Miami-Dade County where she taught 5th grade science for three years. While teaching, in 2017, Samantha participated in an incubator as part of a partnership between Venture Hive Miami and TFA where she cultivated the idea for KlickEngage. In 2018, she was part of the first cohort for Miami EdTech and went on to win 3rd place in the Miami Herald Business Challenge and 1st place in the pre-pilot track of the Social Innovation Award. Most recently, Samantha became a 2019 Camelback Venture Fellow, a finalist in the Harvard HIVE Pitch Competition, a Kravis Lab Moonshot Fellow, and a graduate from the Harvard Graduate School of Education with a Ed.M in Education Policy and Management, an NPR How I Built This Fellow, and a Forbes 30 under 30 Lister. She believes that the key to educational equity is creating and safe and supportive environments for kids. 
In this episode, Samantha reflects on her personal and professional journey with anxiety and trauma. She shares how she has been able to leverage her lived experience and data to inspire educators, administrators and investors to see the big picture in promoting healthy environments and culture. We celebrate her strength and resilience to serve as a champion for the socioemotional well-being of students, especially students in lower-income communities. Samantha inspires us to consider how much more positive our environments  and interactions could be if we carved out the time and space to intentionally engage. Ms. Pratt is an overcomer, a committed learner, and a wellspring of insight and vision. Prepare to be recharged and supported in your journey, knowing you are not alone.
We move to be more intentional and mindful of our daily engagements, for ourselves and the next generation, as we share Forward 4O's platform with this phenomenal WOC in the nonprofit and social enterprise sector.
Stay connected with Samantha on Twitter @samjoypratt and the work of @KlickEngage on all social channels.
Continue to support Forward 40 on IG and Twitter @forward4tea.  Be in touch to nominate a guest to be on the show. You can also learn more about the host Coach Faith here.