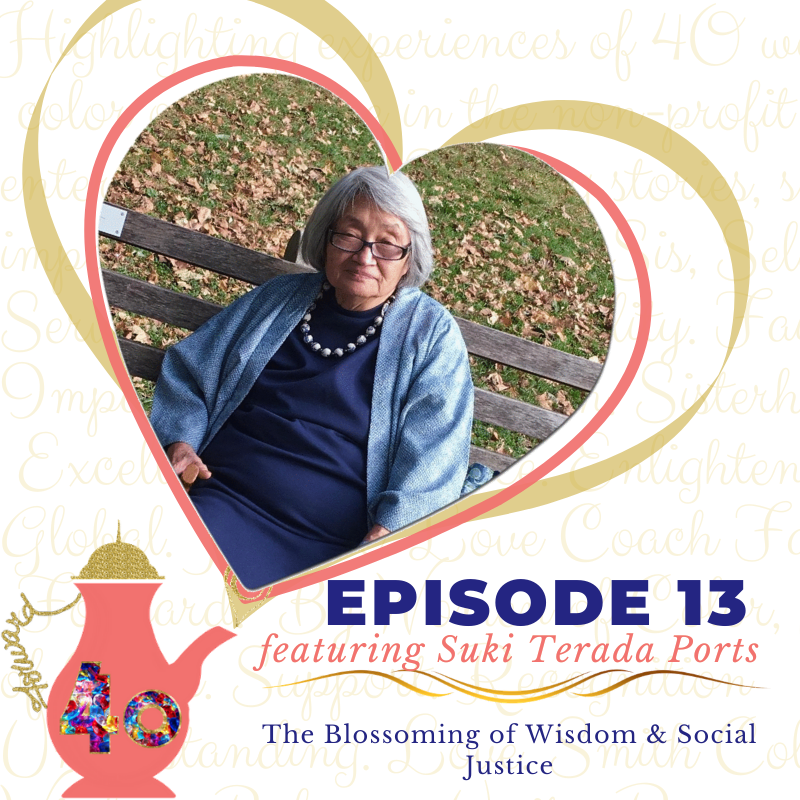 Suki Terada Ports is a well-known social justice activist and community organizer who has dedicated her life to fighting for issues of school integration and community empowerment to ensure that public spaces were protected from institutional expansion to quality health care access. A child of parents directly affected by U.S. policies against Japanese Americans during World War II, Suki grounded her early activism on behalf of those that were not treated fairly.
Suki attended Smith College (Class of 1956) and studied Education. The field of Education helped shape her unrelenting fight for all children and people, especially those on the margins. She is Co-founder of Iris House and of Apicha—two innovative HIV/AIDS healthcare programs dedicated to providing quality care to underserved communities. She has held leadership positions in the National Minority AIDS Coalition and in New York's Japanese American Association. Throughout her career Suki worked for national and local change, testifying before White House commissions and serving as a member of the local board of the New York City Board of Education. Some of her leadership positions include:
Editor of Health Power Asian-Pacific Islander Channel

Co-Founder and Executive Director, Minority Task Force on AIDS

Co-Founder and Steering Committee member of the National Minority AIDS Council, East Coast Asian and Pacific Islander Network, and Voices of Women of Color Against HIV/AIDS. 

Chair of the Sakura Festival, Queens NYC

One of the "founding mothers" New York Women's Foundation and member of

NYWF Circle of Sisters
I had the pleasure of meeting Suki at the 2018 Smith College Women of Color Conference "Persistence, Possibilities and the Power of Our Voices" where I facilitated a workshop on social responsibility. Her presence as the elder in the room was a true gift. It was an honor to proverbially sit at her feet and hear the adages of her life and more importantly lend the power of her experience to our collective voices in this work. She is wisdom personified. I have the pleasure of awarding her with the 2020 Smith College Medal this year. 
While you may not find her on social media, you can delve deeper into her history and accolades here:
Suki's tea affirmation starts off with some tea drinking tips lol and we close with life is warm and enjoyable. #SipOnThis
Note: There is a mention of a sexual assault incident of a child that fueled Suki's activism and protest in Morningside Park @55:00. Selah and find support.