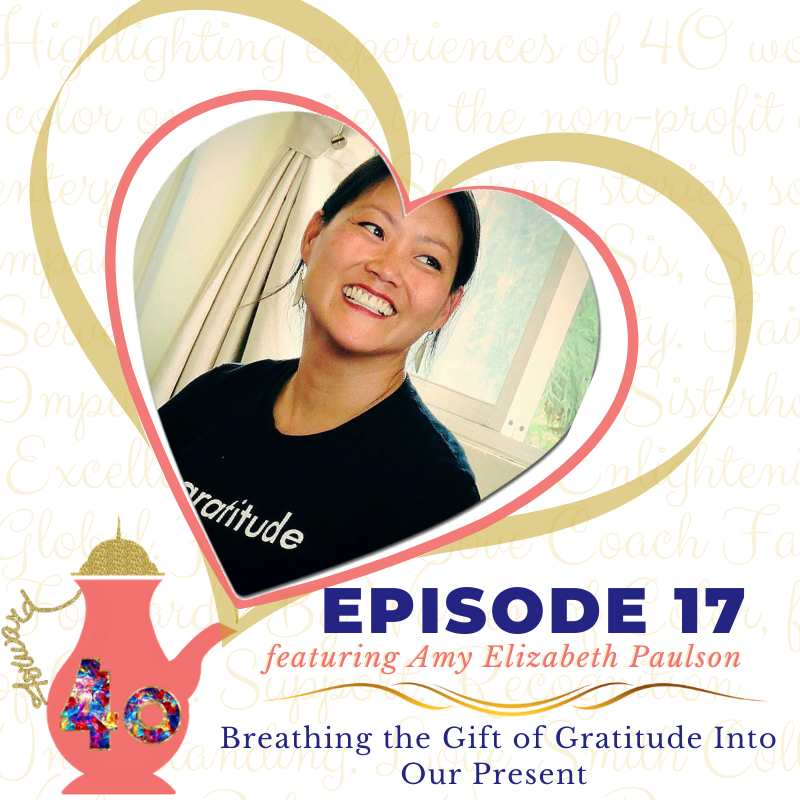 Amy Elizabeth Paulson is a mental health advocate, facilitator, writer, speaker, trauma survivor, and the co-founder and CEO of Gratitude Alliance, a global nonprofit working to democratize access to mental health and healing by building the capacity of everyday community leaders around the world to break individual, collective, and generational cycles of trauma and violence.
As an orphan and survivor of gender based violence and child sexual abuse, Amy is passionate about healing and transformation for those who have lost their mothers and those who most need to reclaim their inner mother. A former CPA, Amy left the corporate sector in 2011 to start Gratitude Alliance after reuniting with her biological family, and learning to embrace her wounds as the portal to inner wisdom, resilience, and connection to our shared humanity.
Amy holds a MS in Nonprofit Management & Global Studies (Northeastern), is certified in Trauma Informed Interventions (UC Berkeley), and will complete a certification in Global Mental Health and Refugee Trauma (Harvard Medical School) this spring.
In this episode, Amy reflects on how her "capacity to experience pain will be matched to experience joy". She shares how trauma lives in the body and speaks to the "heartwork" she underwent to heal a lineage of it in her life. In a moment where news of illness, pain, loss, death and grief are abound, Amy offers up the power of breath. She acknowledges how much of a privilege it can be to access and find reprieve in moments such as this while others are just coping to get by.  Thank you Amy for encouraging us to be introspective, compassionate and grateful for the small things - giving light to what our capacity can be on the other side of healing. 
We are grateful for life and our capacity to be present in this very moment as we share Forward 4O's platform with this phenomenal WOC in the nonprofit and social enterprise sector.
Stay connected with Amber on Twitter @amyepaulie and the work of her team at Gratitude Alliance Twitter, Instagram and Facebook. 
Continue to support Forward 40 on IG and Twitter @forward4tea.  Be in touch to nominate a guest to be on the show. You can also learn more about the host Coach Faith here.