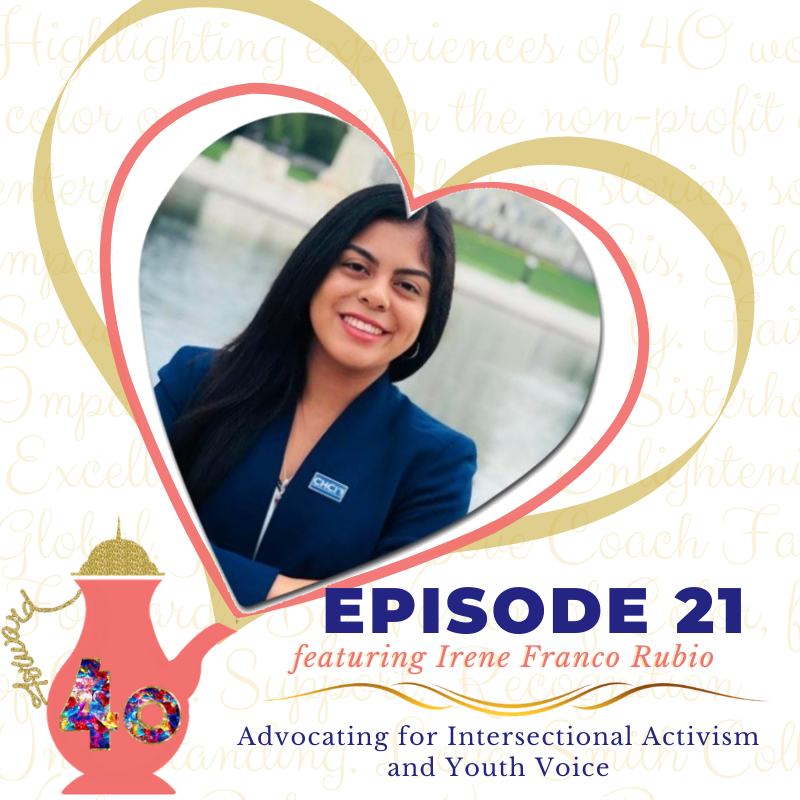 Irene Franco Rubio is a social justice activist and media professional committed to advocating for her Latinx community and historically oppressed populations in her hometown of Phoenix, Arizona and across the world. Growing up in the West Phoenix Valley in Arizona and recognizing the social and racial injustices present within economically distressed communities, Irene made it her mission to advocate for not only her Latinx community but for systematically oppressed populations on an all-encompassing standard. As a media professional, her passion for uplifting diverse voices has been recognized by ProPublica, the National Association of Broadcasters, BuzzFeed and Teen Vogue. Currently a student at the Walter Cronkite School of Journalism and Mass Communication / Barrett, The Honors College at Arizona State University, Irene recently became a part of the Yale Program Public Voices Fellowship on the Climate Crisis.
Through a young, progressive, and intersectional approach, Irene fights against injustice by tackling the most pressing issues black and brown communities face in the U.S. as an advocate, content creator, intersectional thinker, and change-maker. She was able to grasp more insight on community advocacy while interning for The Office of Representative Deb Haaland  as a CHCI-NAB Congressional Intern. Irene is devoted to igniting an intersectional digital movement through political and cultural dialogue where all voices are heard. 
In this episode, Irene reflects on her journey towards developing her political power. Noting the systemic access points that weren't available to her in her upbringing, she is humbled in what she has been able to accomplish at such a young age. One of the key pieces of legislation that sparked her interest in organizing was the anti-immigration bill, SB-1070. This fueled her to become engaged in local organizing through the One Arizona Coalition and as of recently becoming the Digital Organizer for AzC4C. She encourages other youth of color to become civically engaged in their local communities and hone in on the power they innately possess to be change agents. It is clear that Irene is committed to ensuring her peers don't feel powerless. She intends to continue this advocacy and shift the media landscape to be representative of community voices and all-inclusive by accurately representing the beliefs, issues and perspectives of disenfranchised communities as a content creator, change-maker, intersectional thinker, advocate and media professional.
We are grateful to witness the torch of community empowerment and justice blaze brightly in the next generation as we share Forward 4O's platform with this phenomenal WOC in the nonprofit and social enterprise sector.
Stay connected with Irene on LinkedIn, Twitter and Instagram. Support AzC4C's work on Instagram and  Facebook.
Follow Forward 40(4tea) on IG and Twitter @forward4tea. Continue to support and nominate a guest to be on the show. You can also learn more about the host Coach Faith here.