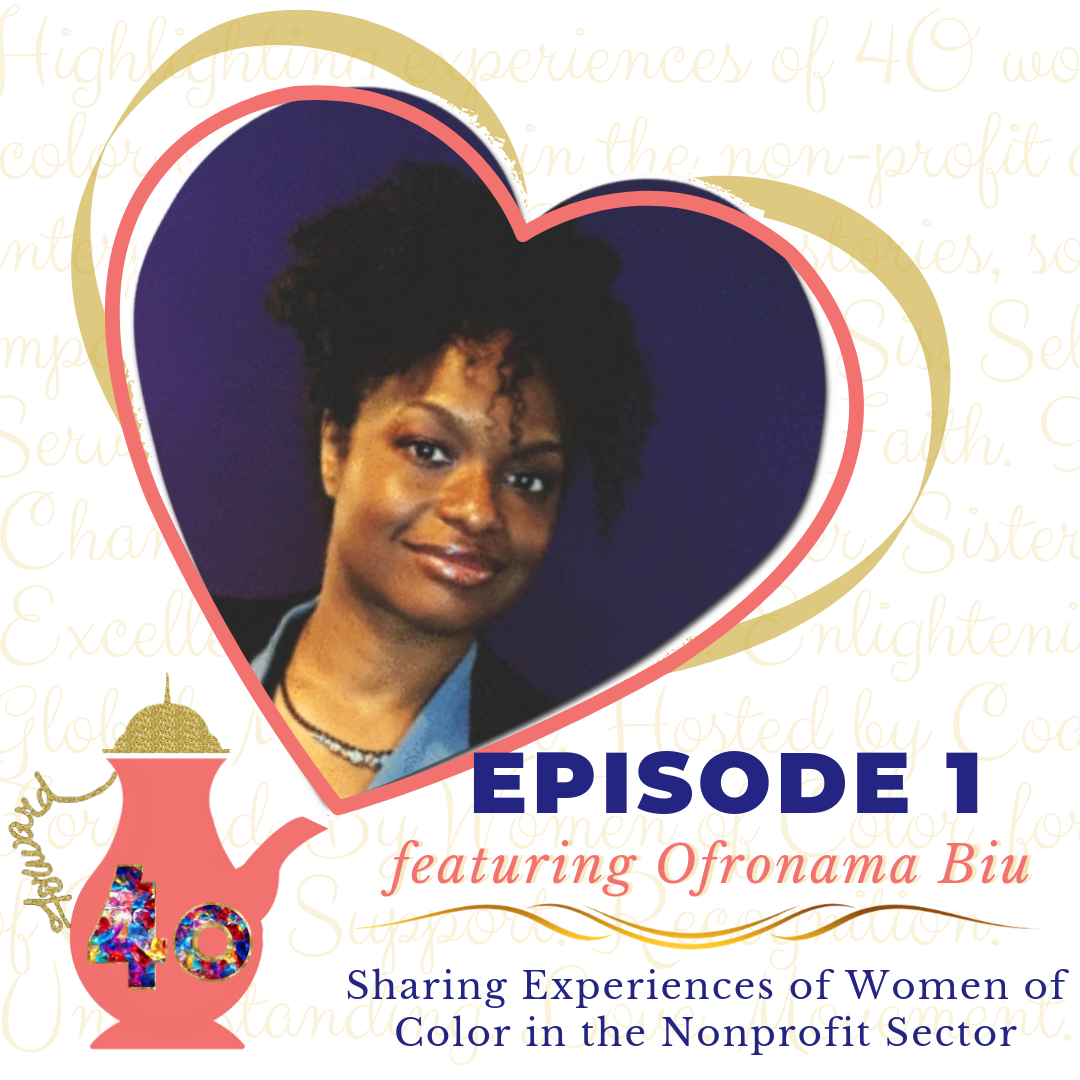 Welcome to the Forward 4O Live Launch hosted by Coach Faith!
On this platform we are highlighting the experiences of women of color in the nonprofit and social enterprise sectors, forging an intergenerational collective with our listeners, and sipping tea while we share.
Our first guest, Ofronama Biu, was recently recognized as one of Nonprofit HR's 2019 Women to Watch. Ofronama probed into the racial leadership gap in U.S. nonprofits and authored the statistical proof in Race to Lead: Women of Color in the Nonprofit Sector. She has toured the country sharing report briefings and findings with Building Movement Project, which is acclaimed for "…advancing the potential for nonprofit organizations to have an impact in building movements for progressive social change." Ofronama has also co-founded a nonprofit organization that connects youth to media professionals for skills-building and mentoring opportunities.
We are exuberant to share Forward 4O's platform with this rising woman of color in the nonprofit sector live at The Chai Spot in NYC.
Learn more about our mission and subscribe to stay updated at Forward4tea.com. Follow the movement on IG @forward4tea.  You can also learn more about the host Coach Faith here.