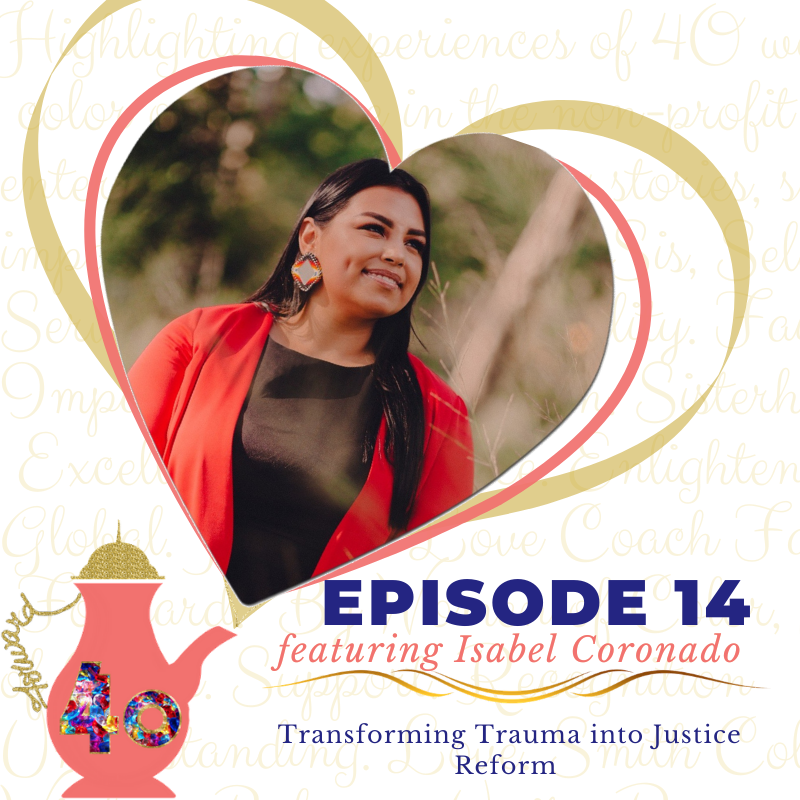 Isabel Coronado is a citizen of the Mvskoke (Creek) Nation. Her clan is the Wind Clan, and her Tribal Town affiliation is Thlopthlocco Tribal Town. Ms. Coronado witnessed the effects of mass incarceration on Indigenous people and decided to help create the American Indian Criminal Justice Navigation Council (AICJNC). The AICJNC is a non-profit in Oklahoma aimed to reduce recidivism among tribal members and help facilitate the trauma family members endure as a result.
In 2019, Isabel stepped down as Deputy Director of AICJNC to further develop progressive policy in criminal justice reform at a think tank called Next100, as a Policy Entrepreneur in New York City. At Next100, Ms. Coronado is focused on criminal justice reform narrowing on children of incarcerated parents and decreasing the racial disparity of the mass incarceration of indigenous people. 
Ms. Coronado is the 2018 Champions for Change recipient, 2019 College Student of the Year from Mvskoke Women's Leadership, and a member of Alpha Pi Omega. Isabel received her Bachelors of Science in 2017 from Northeastern State University. As of May 2019, Ms. Coronado is a graduate of the Masters of Public Health with an emphasis on rural and underserved populations from Oklahoma State University. 
In this episode, Isabel shares more about her journey to advocacy and her fight to ensure children of incarcerated parents aren't the "collateral consequence" of their parent's decisions or circumstances. Additionally, we learn more about the crisis of missing and murdered Indigenous women, and what policy shifts are underway to rectify this issue. Isabel stands on the shoulders of great women; her mother and grandmother have been integral pillars of light on her journey. Ms. Coronado has made such great headway as an emerging leader in this space. We are grateful for the special gift she brings to the justice reform movement and the work at large.
We reposition ourselves to speak to the lives of the too-often overlooked, forgotten and voiceless as we share Forward 4O's platform with this phenomenal WOC in the nonprofit and social enterprise sector.
Stay connected with Isabel on Twitter @GraduateIsabel and the work of her fellow colleagues at Next100 on Twitter, Instagram and Facebook.
Recent Articles that Isabel has published can be found here:
We Are Not Collateral Consequences: Children of Incarcerated Parents
The Resilient Children of Incarcerated Parents: Interviews
The Urban Indian Health Institute report on missing and murdered Indigenous women can be found here.
Continue to support Forward 40 on IG and Twitter @forward4tea.  Be in touch to nominate a guest to be on the show. You can also learn more about the host Coach Faith here.