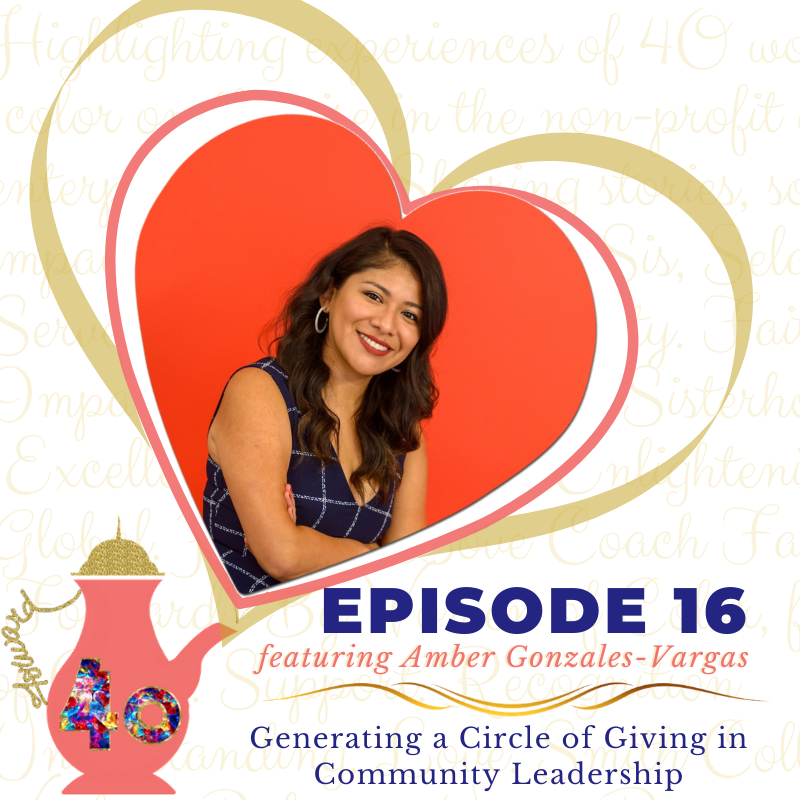 Amber is on a mission to leverage the energy and potential of all Latinxs to create a more equitable society. Her goal is to use storytelling to help shape a new narrative about Latinxs in California and across the country.
In her current position as Senior Program Manager at the Latino Community Foundation, Amber executes and manages the strategic vision of their core initiatives – the Latino Giving Circle Network and the Latino NonProfit Accelerator. In this role Amber supports LCF's philanthropists and grantees to maximize and unleash their own power and power of our communities. 
Amber is a graduate of UC Berkeley, where she received Bachelor's Degrees in both Political Economy and French and minored in global poverty and practice. She carries a California spirit and Peruvian soul in her personal and professional life. These days, that translates into pursuing her dreams of writing a New York Times bestseller and visiting 30 countries by the time she turns 30.
In this episode, Amber reflects on the events that led her to shift her career focus from an international agenda to one of local community leadership. She shares what steps she took to arrive at a more formal position in philanthropy and the pivotal influence of her CEO, Jacqueline Martinez Garcel, in her leadership development. As Amber and her team disrupts traditional philanthropy for the Latinx community in California, she reminds us that our liberations are tied together. Especially at a time where inequities are being exacerbated with the COVID-19 pandemic, how can the sector further transform from a position of charity to one of equitable change? Amber is evidence of what is needed - a changing face of leadership in philanthropy and activation of community giving.
We are committed to representative leadership and redefining what a philanthropist means as we share Forward 4O's platform with this phenomenal WOC in the nonprofit and social enterprise sector.
Stay connected with Amber on Twitter @Ambersvida and the work of her team at Latino Community Foundation Twitter, Instagram and Facebook. 
Continue to support Forward 40 on IG and Twitter @forward4tea.  Be in touch to nominate a guest to be on the show. You can also learn more about the host Coach Faith here.