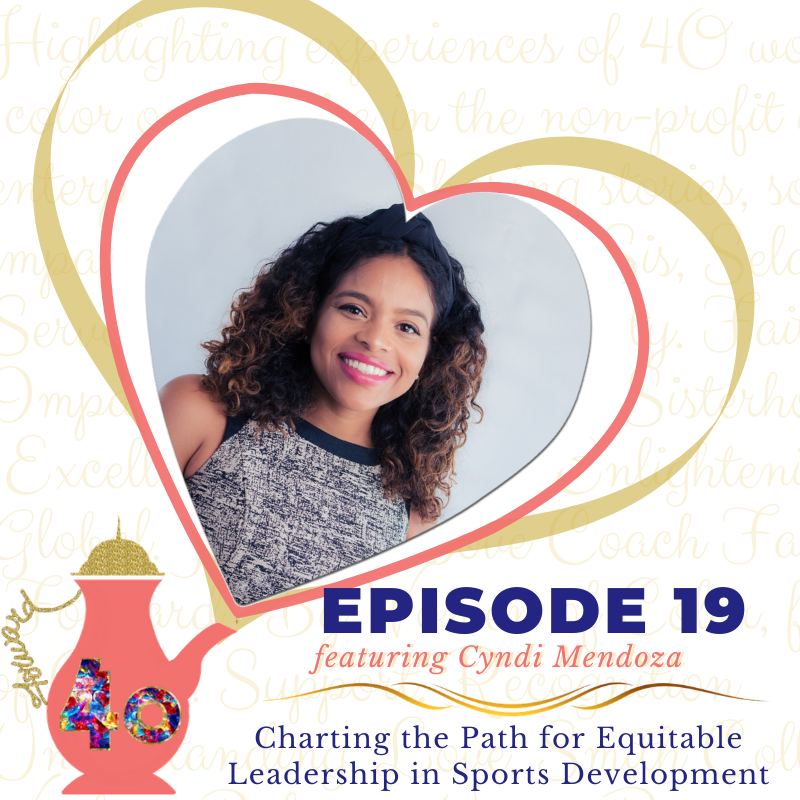 Cyndi Mendoza is originally from Southern California, the epicentre of women's football.  She is passionate about equaling the playing field for women and girls and believes in transforming data into a language that organisations can understand. She has a Masters in Programme Evaluation and an Honours in Social Development from the University of Cape Town. Cyndi leads Monitoring, Evaluation, Research and Learning (MERL) and a Sport for Good Community of Practice at Laureus and is also an Emerging Evaluator in the South African Monitoring and Evaluation Association (SAMEA).

Apart from supporting Laureus with MERL, she helps manage the Youth Empowerment through Sport (YES!) programme, which focuses on empowering youth with accredited and non-accredited training. She also supports NPOs and sports clubs build organisational development plans through capacity building and long-term planning. When she is not a Sport for Development enthusiast she loves traveling, eating delicious food and playing football.
Cheers to our first international guest! In this episode, Cyndi reflects on her love for and journey in sports development. Her path, like most, has not been linear and it is that unconventionalism that inspires us. Despite being in a male-dominated space, Cyndi has honed in on her authenticity and tapped into external networks like The Coaching Fellowship to bolster her personal and professional development. The leaps she has taken into uncharted territory, whether it was in her education, work or on the field, remind us to not let fear stifle us from delivering on our purpose. In this segment, we also learn about the landscape of sports development in South Africa, the importance of monitoring and evaluation in social impact work and how vital equitable leadership is to the sports development sector and beyond. 
****References to Marta Effinger-Crichlow's documentary "Little Sallie Walker" and Brene Brown's work appear in this episode.
We are embracing new leadership pathways and advocating for equitable representation in the work as we share Forward 4O's platform with this phenomenal WOC in the nonprofit and social enterprise sector.
Stay connected with Cyndi on LinkedIn and the latest sports for good efforts at Laureus here. 
Follow Forward 40(4tea) on IG and Twitter @forward4tea. Continue to support and nominate a guest to be on the show. You can also learn more about the host Coach Faith here.