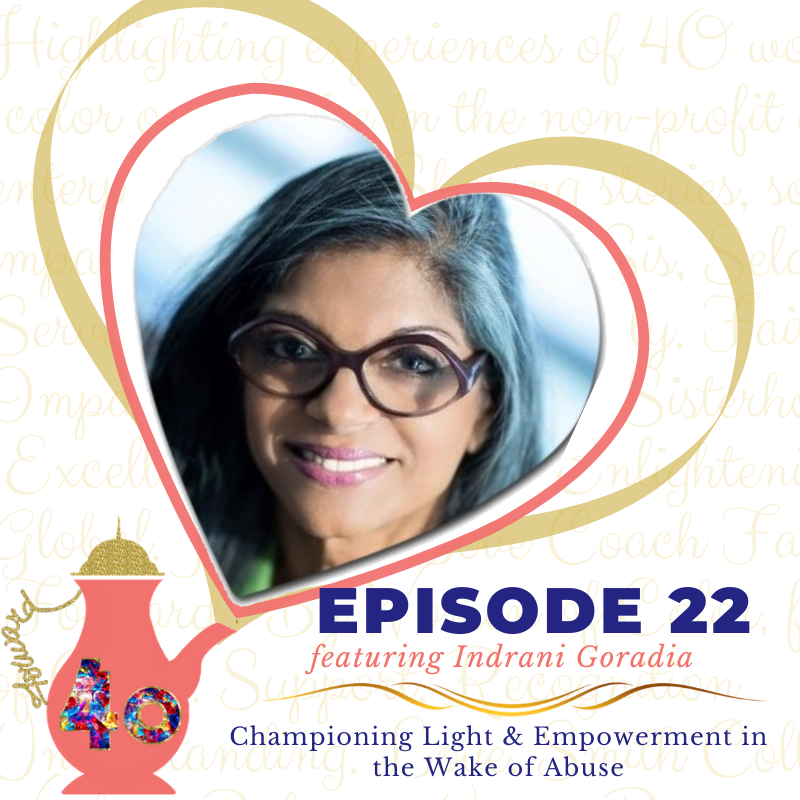 Indrani Goradia is the Founder of RAFT Cares (formerly Indrani's Light Foundation), a philanthropist, and an advocate for women's health and empowerment. She leads empowerment trainings in several countries around the world. She is also a board member of Everywoman Treaty and Think Equal.
In 2013, Indrani joined forces with the global health organization PSI and the Bill & Melinda Gates Foundation to transform the lives of girls and women and lift them out of poverty. In partnership with PSI, Indrani's Light Foundation launched programs in 2014 to eradicate gender-based violence in India and in her home country of Trinidad.
As an in-demand author, speaker, and master certified life coach, Indrani delivers keynote addresses and leads workshops around the globe. She has also participated as a speaker at the World Women's Health and Development Forum at the United Nations. In addition, Indrani has served as a keynote speaker and/or panelist at multiple international gatherings. Her TEDx Talk, Love Expressed as Violence is a Lie, can be found here.
Indrani completed her formal education in New York City, attending CUNY Queens College and Kent State University. She recently earned a certification in Social Impact Strategy at UPenn and completed an executive leadership program at THNK in Amsterdam. Indrani is a master life coach and yoga teacher. As though these aren't great accomplishments in their own right, Indrani became a triathlete and marathoner at 50 and believes the body needs exercise. In her spare time she quilts and travels with her family.
In this episode, Indrani shares her passion for advocating for women and children in the wake of abuse. She recalls her transformational journey from childhood trauma to being intentional about breaking the  cycle of abuse when she became a parent. Combating the notion "don't ask, don't tell" Indrani has been able to courageously speak to abuse on the global stage. By accessing spaces of validation, she herself was able to process her healing and is currently in the position to offer resources for those that are often forgotten in the process, victim/survivor activists. As the country and world readjust to what life will be like post-COVID 19, Indrani cautions educators and practitioners alike, to proactively create space for children and women who are facing abuse. Additionally, as the Founder and executive leader at RAFT, Indrani reflects on brand identity in the social impact space. She shares her lessons learned so we are not hindered executing on our missions. As she notes, "As activists, your brand has to be the work".
We are reminded of ways to shine in the face of adversity and trauma as we share Forward 4O's platform with this phenomenal WOC in the nonprofit and social enterprise sector.
Stay connected with Indrani on LinkedIn, Twitter and through her website. Learn more about the resources at RAFT here. 
Follow Forward 40(4tea) on IG and Twitter @forward4tea. Continue to support and nominate a guest to be on the show. You can also learn more about the host Coach Faith here.