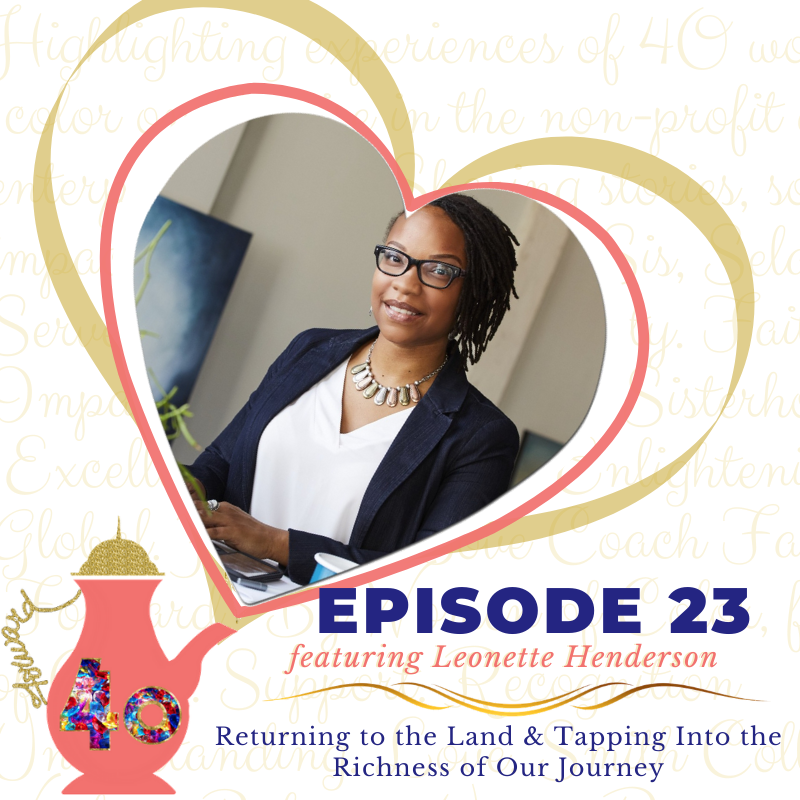 Leonette Henderson is a native of Clarksdale, MS and serves as the Director of Development and Partnership for Higher Purpose Co. (HPC).  HPC is a 501c3 economic justice nonprofit, building community wealth with Black residents across Mississippi by supporting the ownership of financial, cultural, and political power. Leonette has a fervent desire to propel economic and social justice. This desire is rooted in a genuine concern for the overall well-being of people and community as well as a predilection for an equitable distribution of justice.
As a documentarian, she believes in shared stories that recreate narratives for individuals, communities, regions, and countries, giving light to their truth and healing.  Leonette has spent 14 years in higher education, education reform and secondary education collectively, six of which as a nonprofit professional.  She has served on the Faculty Affairs and Faculty Development team for the University of Virginia's School of Medicine.  Prior to returning to the University of Virginia, Leonette joined New Leaders, a national nonprofit that develops transformational school leaders, where she served as the Program Coordinator and later the Program Manager for the Effective Practice Incentive Community (EPIC) in Memphis City Schools.  She then served as the organization's Interim Development Manager.  
Leonette has served as a guest co-lecturer at the University of Virginia on the "Obesity in the African American Community," and as a guest speaker on "Philanthroculture" for the North Carolina Planned Giving Council. She has served as a board chair for Sisters Conquering Cancer, board member of Shelter for Help in Emergency in Virginia and Higher Purpose Co (MS). Leonette has a Masters in Philanthropy and Development from Saint Mary's University of Minnesota and is a proud HBCU alum with a BA in History from Tuskegee University.
In this episode, Leonette bridges the journey of generations past and connects them with the present-day reckoning of #BlackLivesMatter. She reflects on pivotal points in her career that inspired the return to her hometown of Clarksdale, MS in pursuit of authentic community development and empowerment. As #BlackLivesMatter is currently amplified in global discourse, we reflect on the historical context of this moment of racial trauma and lift up the hope we are witnessing through intergenerational community engagement efforts that are underway. As companies and organizations grapple with internal and external racial equity and anti-racist (more specifically anti-Blackness) strategies, Leonette sheds light on the reprieve and solace she has found with her Black-led team at Higher Purpose Co. Additionally, we glean the importance of accounting for regional perspectives as we look to bring or further investments into Black communities and Black-led organizations. Not only do we gain further insight into the climate of the "Black Belt" but we are also re-empowered by the history of Black ingenuity and resilience as we prepare to celebrate Juneteenth 2020.
We ground ourselves and celebrate our illustrious journeys as we share Forward 4O's platform with this phenomenal WOC in the nonprofit and social enterprise sector.
Stay connected with Leonette on LinkedIn, Twitter and via email at: leonette@higherpurposeco.org. Learn more about the impact of Higher Purpose Co. on Facebook and Instagram.
Follow Forward 40(4tea) on IG and Twitter @forward4tea. Continue to support and nominate a guest to be on the show. You can also learn more about the host Coach Faith here.