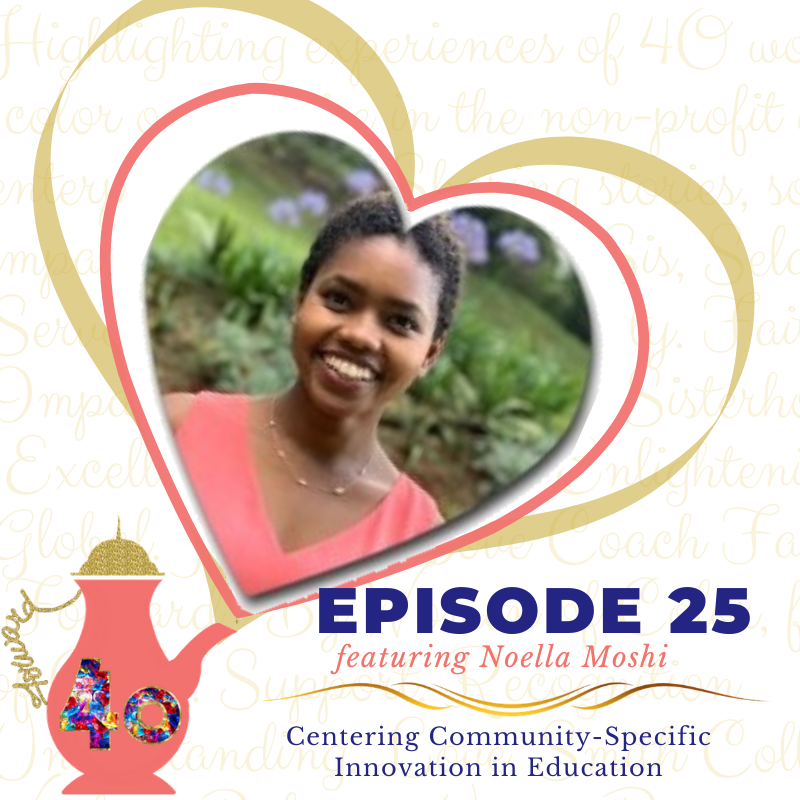 Noella Moshi joined Future Fund for Education (FFE) with a strong passion for education and workforce development. Since graduating with a Master's in Clinical Science from the University of Cape Town, Noella has worked on projects that provide scalable solutions to problems within health and education across Africa. Noella previously led operations at West Africa Vocational Education (WAVE) in Nigeria. She was on the founding team of African Leadership University in Mauritius and the co-founder of Goodbye Malaria in South Africa. In her free time, Noella likes to write poetry and fiction.
In this episode, Noella speaks about the importance of innovation in the education sector even in a time of "uncertainty". With her leadership as the Executive Director of FFE, she is championing "African-led solutions" on the continent. Despite being met with prejudice towards her leadership as a Black nonprofit executive, Noella has been gracefully buoyant. She offers insight into the agility that is being activated abroad as educators work to innovate and serve their respective communities. Questions around access, talent management and operations are at the forefront of FFE's cohort of entrepreneurs and FFE is providing a space for shared capacity building in their respective pursuits. We also hear more about her perspective on the benefit of telemigration in generating a more expansive workforce and connecting people across the African diaspora. A creative herself, Noella also invites us into ways she has been able to tap into her creative flow for balance and affirmation.
****References to Julia Cameron "The Artist's Way" appear in this episode.
We ground our confidence in our ability to learn, empathize and create solutions for our community as we share Forward 4O's platform with this phenomenal WOC in the nonprofit and social enterprise sector.
Stay connected with Noella on LinkedIn and Twitter. You can also follow the work of FFE on Twitter. 
Follow Forward 40(4tea) on IG and Twitter @forward4tea. Continue to support and nominate a guest to be on the show. You can also learn more about the host Coach Faith here.