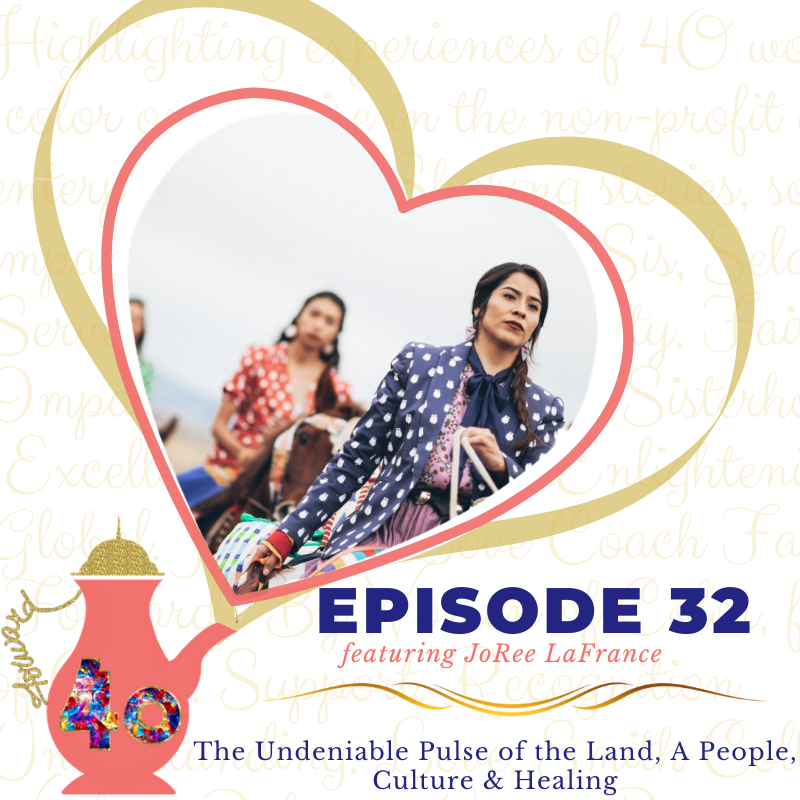 JoRee LaFrance is Apsáalooke and comes from the Greasy Mouth clan and is a child of Ties in the Bundle clan. Her Apsáalooke name is Iichiinmáatchilash/Fortunate with Horses and she is a seventh generation direct descendant from Chief Pretty Eagle, the last principle chief of the Apsáalooke Nation. She comes from the Crow Reservation located in southcentral Montana but currently resides in Tucson, AZ. She graduated in June 2017 from Dartmouth College with a B.A. in Earth Sciences and Native American Studies and is now a doctoral student at the University of Arizona in the Department of Environmental Sciences. JoRee is dedicated to protecting the Apsáalooke way of life, the right to clean water, and the right to safe, nourishing spaces for Apsáalooke youth. Although she is away from home, JoRee continues to find ways to work with and empower her people.
In this episode JoRee reflects on her upbringing on the Crow Reservation while painting the picture of the heart of the land, culture and history of the Apsáalooke. She shares what inspires her studies and future work alongside and on behalf of her community while also speaking to the unique sovereignty of Native nations. JoRee also elevates the interconnectedness of the destruction of the land with the violence against women; she encourages us to view laws and policies through a holistic lens. She also shares an intimate reflection on the evolution of her identity as a Native woman in mainstream society and how she has navigated tensions of cultural appropriation and ignorance. In addition to her work with the environment she's an agent of change for the community with previous projects with Bethany Yellowtail a fashion designer and fellow member of the Crow (Apsaalooke) & Northern Cheyenne (Tsetsehestahese & So'taeo'o) Nations. JoRee continues to inspire, lead and build an intergenerational legacy we all should take note of.
We are encouraged to heal and be kind to ourselves for the greater good of the next generation as we share Forward 4O's platform with this phenomenal WOC in the nonprofit and social enterprise sector.
Stay connected to JoRee on LinkedIn and Instagram. 
Follow Forward 40(4tea) on IG and Twitter @forward4tea. Continue to support and nominate a guest to be on the show. You can also learn more about the host Coach Faith here.