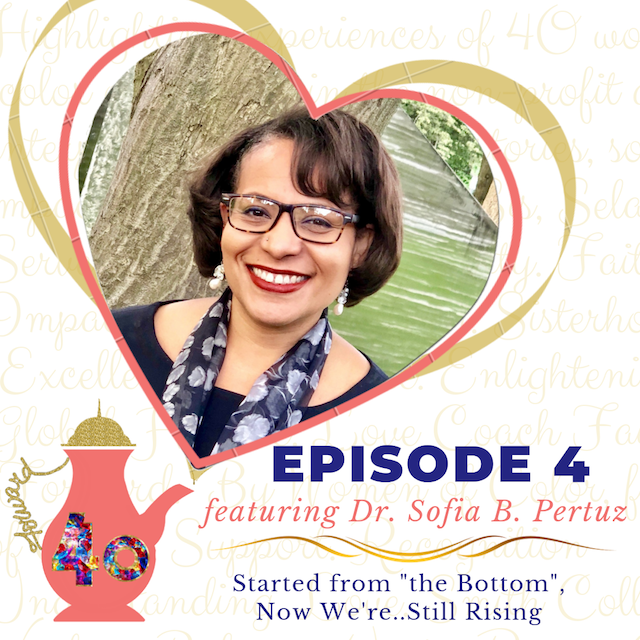 Dr. Sofia B. Pertuz is a higher education and diversity and inclusion professional who currently serves a Chief Diversity and Inclusion Officer at the Jed Foundation, a nonprofit that exists to protect the emotional health and prevent suicide for teens and young adults. Sofia teaches at Hofstra University and has been an invited speaker on topics in leadership, change management, social justice, and LGBTQ advocacy. Sofia has a bachelor's degree from SUNY New Paltz and earned a master's degree and Ph.D. in Higher Education Leadership, Management, and Policy from Seton Hall University. Sofia is committed to creating a socially just world and  dedicates volunteer time through mentorship and activities aiming to create inclusive and caring communities.      
In this episode, we record live from the Boogie Down Grind Cafe in the South Bronx, our home borough. We acknowledge National Minority Mental Health Awareness Month and explore what it means to rise in resilience when you feel you're starting from "the bottom". We reflect on our upbringing in the South Bronx and how that has helped shape our perseverance in the sector. Sofia shares what supports carried her through to being a "Phinisher",  notes how she made the transition from higher education to nonprofit leadership and advocates for finding your family in the work. You will be inspired to leave a positive legacy behind in whatever you do with this guest. 
We are rising to the occasion in our purpose as we share Forward 4O's platform with this phenomenal WOC in the nonprofit and social enterprise sector.
Want to further contribute to DIFFvelopment? Text FORWARD 40 to 44-3421.
Connect with Sofia on Twitter and IG: @sofiabpertuzphd. Continue to support Forward 40 on IG and Twitter @forward4tea.  You can also learn more about the host Coach Faith here.