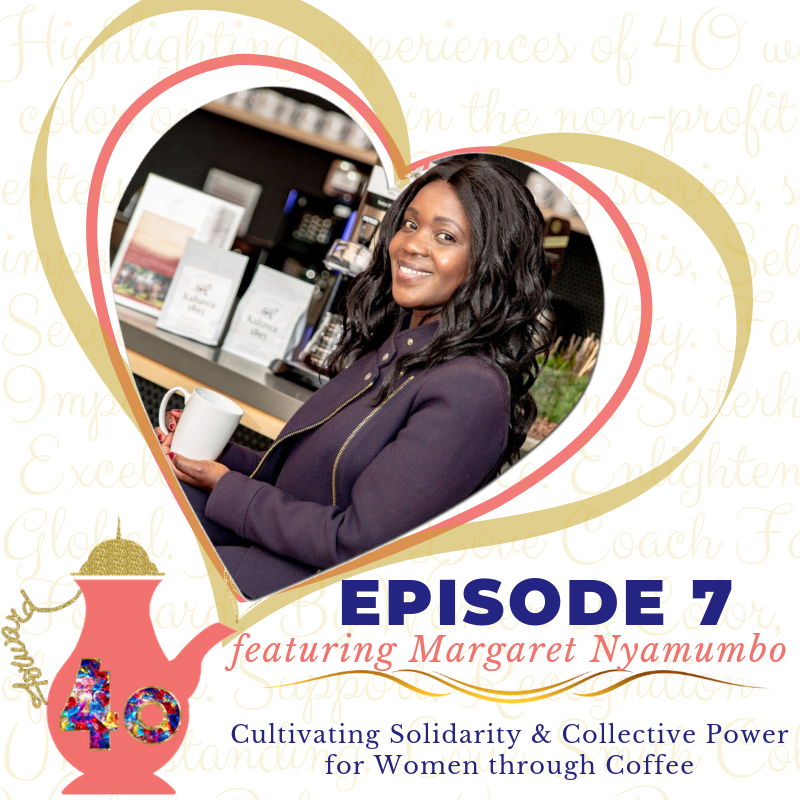 Margaret is the Founder and CEO of Kahawa 1893 Coffee and a third-generation coffee farmer from Kenya. Through her business, she is building a more inclusive coffee supply chain in Africa to empower women. Margaret moved to the US for college, attending Smith College for undergraduate and later attained an MBA from Harvard. Her career has spanned consulting, the World Bank and most recently Wall Street. Margaret is passionate about using business for the good of society and empowerment of all.
In this episode, Margaret shares how she leveraged her experience on Wall Street and lived experience in Kenya to start her social enterprise for the greater good of the "global diaspora woman". She also sheds light on the growing market of digital currency and how it can be leveraged to connect the consumer to the farmer. We reflect on Black Women's Equal Pay Day and the most recently released 1619 Project noting a growing consciousness of the systems at play and the additional work ahead. Margaret further situates her work as an extension of her upbringing of one's individual success being translated fully when it's in conjunction with the success of the community. She offers up a charge for us to take space, think more broadly about diversity and inclusion and tap into positivity in the face of opposition.
We are awakening our positive thoughts and actions to impact the whole woman as we share Forward 4O's platform with this phenomenal WOC in the nonprofit and social enterprise sector.
Want to learn more about what Margaret's journey and the women she is working on behalf of? Check out her website and follow her on Twitter and Instagram @kahawa1893.
Continue to support Forward 40 on IG and Twitter @forward4tea.  You can also learn more about the host Coach Faith here.