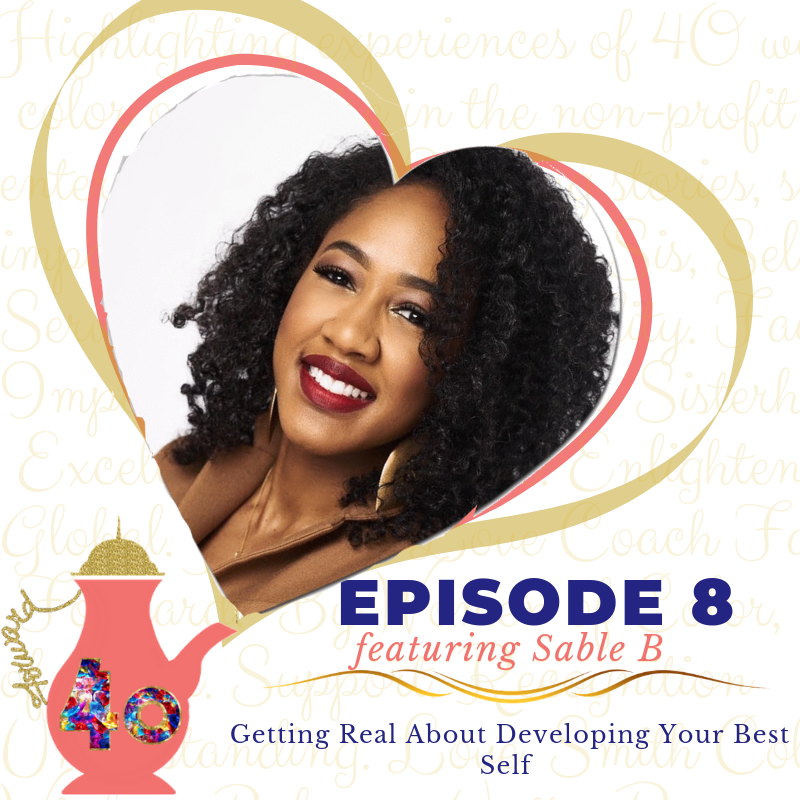 Sable B., founder and creator of Real Brown Girls has over 10 years of experience in PK-12 education and program development. Sable has created a community of over 80,000 women, focusing on building vast national networks for professional women of color in order to arm them with the necessary tools to show up full and whole, both personally and professionally. She received her BA in African American Studies and French from Temple University and a MSEd in Education from the University of Pennsylvania.
In this episode, Sable reflects on the genesis of Real Brown Girls and the importance of women of color collectives. She also shares how the philanthropic arm of the business, Real Brown Girls Foundation, is offering additional supports to a younger generation of women. We reflect on the essence of time, getting real about your "why" and staying the course in your development even in the face of fear. Sable is a pure model of how authenticity yields a path to freedom. Take the time to pour into you.
We are honoring the beauty of investing in ourselves as we share Forward 4O's platform with this phenomenal WOC in the nonprofit and social enterprise sector.
Are you interested in joining the Real Brown Girls community? Join here and follow the collective on Twitter and Instagram @realbrowngirls
Continue to support Forward 40 on IG and Twitter @forward4tea.  You can also learn more about the host Coach Faith here.